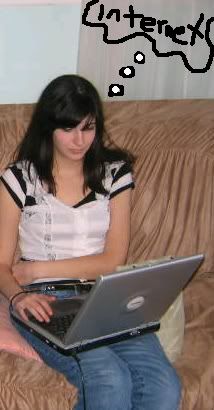 RIP LAPTOP, 2003--2008
You were always kind of lame, and too heavy to bring places, but I loved you nonetheless. You got me through university and many a MSN conversation with boys I had crushes on. You hold (and hopefully will let me have) all of my favourite photos and many years worth of crappy writing. I tried buying you new parts, but, alas, you will not accept them. Now I am without cable or the interweb, and will silently suffer with my collection of VHS, hoping someone will call me on the telephone, as I have no better way to communicate.
Remember that time we went to Montreal, Lappy? We watched
Suspiria
in a cheap hotel and Google-Mapped our way around the city. Those were the good times, the fun times, back when you accepted electricity and didn't permanently exist under my couch. I miss those days... the days of your youth that will never be again.
I will continue to mourn thee until something new comes around, and I'm saved from perhaps doing housework or taking up a hobby.
Sigh,
Lauren